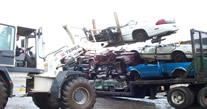 Ferrous, in chemical science, indicates a bivalent iron compound (+2 oxidation state), as opposed to ferric, which indicates a trivalent iron compound (+3 oxidation state).
Outside of chemical science, ferrous is an adjective used to indicate the presence of iron.The word is derived from the Latin word ferrum (iron).Ferrous metals include steel and pig iron (which contain a few percent of carbon) and alloys of iron with other metals (such as stainless steel.)
Now Open 7 Days
(Closed Memorial Day)
Route 539 yard:
9am-4pm 7 Days
Flea Market:
Closed until further notice
Be sure to visit us at the New Egypt Flea Market 7 days a week
NewEgyptFleaMarket.Com
CA$H payments for all the metals you bring in at both of our locations!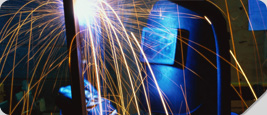 NOTE: Prices subject to change.
These are our current prices being offered for FERROUS parts and scrap.
Motor Homes $0.00 per 100 lbs
Complete Vehicles w/OEM (Original Equipment Manufacturer) CAT
$5.00 /100 lbs
No Title? Please call (609)758-8035 for details on how to scrap a vehicle with no title
PRICES AS OF 4/26/2016 PLEASE CALL FOR MOST UP TO DATE PRICES